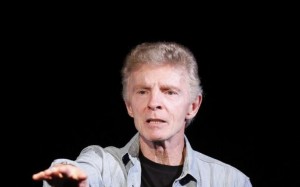 In October, over 100 ACE supporters poured into the TriBeCa Grand Hotel for an evening of live entertainment. Author and Screen Writer, Billy Hayes, took the stage and recounted his harrowing story of time in a Turkish prison and his brazen escape. If the story sounds familiar, that's probably because it inspired the Best Picture winning film, Midnight Express.
We are grateful to the TriBeCa Grand Hotel for providing the food, beverages and venue, to Billy Hayes for sharing his adventure and, of course, to everyone who attended. Together, we raised $17,000 to support vocational training for homeless men and women. That funding means more training, more classroom time, new learning tools and better maintenance supplies for the men and women we serve. Every single dollar YOU have contributed translates into a stronger resume and more job opportunities for the proud participants of ACE.
If you were not able to attend, don't worry, there will be more fun events in the near future. But, just so you know, the big takeaway for the evening was: don't smuggle hashish!