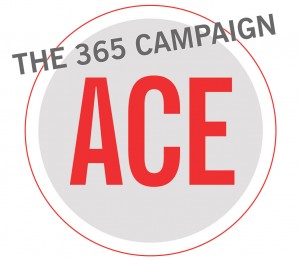 Every day, rain or shine, our program participants sweep the streets and sidewalks of our service areas. Their hard work keeps our community clean, but that's just one small facet of a much bigger picture. We provide our clients with comprehensive vocational rehabilitation, with the ultimate goal of obtaining and maintaining full-time employment. Our program features real-time work experience on our sweeping crews, but also includes intensive job-readiness workshops in a classroom setting and highly individualized case management and counseling. As of today, we have 49 active participants in our program.
We want to help more recovering homeless men and women, and we need your help.
We're calling it the 365 Campaign, and we're asking our neighbors to contribute just that: one dollar a day, for one year.
Until October 31st, we are sweeping everywhere, every block, every day, including a broader section of TriBeCa, all of NoHo and Nolita, and new streets in the West Village, and every street in SoHo. In these areas, there are 548 stores, 230 restaurants, and 77 bars. If just 29% participate in this campaign, we will be able to keep those expanded routes open all year!
What does it cost for a community to come together? Our goal is to raise $100,000 through community support over the 100 days of our campaign. For the first time ever, the Charles Evans Foundation has generously pledged to match, dollar for dollar, the money we raise. If we reach our goal, we will invite all our campaign supporters to a private reception at ACE founder Henry Buhl's spectacular loft in SoHo.
With your $365 donation, we will offer your business one complimentary window washing service—giving you the chance to provide invaluable resume-building work experience to one of our program participants. Think about it, for one dollar a day, you can help keep the entire neighborhood clean and, more importantly, help innumerable recovering homeless men and women work toward full-time employment.  If you're not able to make a donation, the ACE development team is ready with creative and helpful ideas to assist you in raising $365.  You could plan a special event, a shopping sale, or perhaps a collection of donations from your customers!
The 365 Campaign has the potential to transform ACE's programs and the city for the better. So join your neighbors in this historic campaign and pledge your support now. Together we can truly make a difference in our community and in the lives of men and women who come to ACE for help.