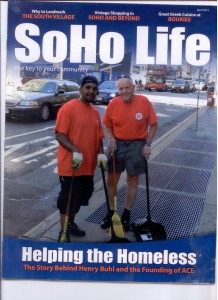 Press Kit
---

Brooklyn Reporter – September 6th, 2017 – Eighth Avenue looks to clean up the trash and crime
Police officers from the 72nd Precinct,  representatives of the Association of Community Employment Programs for the Homeless (ACE), and Councilmember Carlos Menchaca gathered at Eighth Avenue and 55th Street on Friday, September 1 to announce efforts to clean the busy shopping district which has been plagued by excessive garbage as well as to limit crime in the area.
Menchaca and Deputy Inspector Emmanuel Gonzalez, the commanding officer of the 72nd Precinct, introduced two initiatives.
"This is a community that is plagued by so many issues, including illegal dumping and over-capacity trash bins," said Menchaca, who announced that $150,000 in City Council funding would be dedicated to street cleaning and trash removal along Eighth Avenue as part of NYC Cleanup Initiative. In addition, Menchaca said that $50,000 had been allocated to the Department of Sanitation (DSNY) "for extra corner waste basket pickups."
He also acknowledged ACE which helps clean Eighth Avenue. "They do a great job of picking up trash, packing it for Sanitation so it's easier to take trash out," Menchaca said.
---

The Queens Gazette – July 5th, 2017 – ACE Programs For New Center For Workforce Development In LIC
NYC Council Majority Leader Jimmy Van Bramer, ACE founder Henry Buhl, ACE Executive Director James Martin, Executive Director of the Horticultural Society of New York Sara Hobel, and ACE staff cut the ribbon on the new ACE Center for Workforce Development in Long Island City on Tuesday, June 27.
"Beyond keeping our streets clean throughout Western Queens, ACE provides an essential public service by offering job training and work opportunities to homeless men and women throughout our city," said Majority Leader Van Bramer. "I'm proud to support ACE's good work with funds from my office and am thrilled that they have chosen Long Island City to house their new Center for Workforce Development that will help battle homelessness and give dignity and hope to so many for years to come."
---

NY1 Spectrum News – June 30th, 2017 – Not-for-Profit Helping Homeless Individuals Gets a New Home in LIC
This computer class is hard at work, while taking steps to get back to work. The students have overcome hardships to be here. Some used to be homeless; others like Anthony Antoine are in treatment programs.
"What they've helped me do here is prepare my resume, dissect it a little. Get it updated," said Antoine.
The Association of Community Employment Programs for the Homeless or ACE provides job training programs, work experience as well as counseling and mental health treatment.
---

Times Ledger – June 26th, 2017 – Two formerly homeless men hired to clean Roosevelt Avenue
Two formerly homeless men will work full-time cleaning Roosevelt Avenue between 82nd Street and 90th Street, beginning July 1.
State Sen. Jose Peralta (D-East Elmhurst) secured a $75,000 state allocation for the Association of Community Employment Programs for the Homeless, the non-profit that helps homeless people get back into the workforce by offering them jobs where they sweep the streets and pick up trash.
---

NY1 Spectrum News – June 16th, 2017 – Homeless New Yorkers Get Back to Work by Cleaning Jackson Heights Streets
As Robert Perez helps to beautify Jackson Heights, he's getting a chance at a clean slate.
"Before I came to this program, I was a mess. Legal problems, I was homeless. I had really no hope," said Perez.
Perez is referring to the Association of Community Employment Programs for the Homeless or ACE. It's a work experience program designed to give homeless people a new lease on life.
Perez says getting paid to clean the streets helped raise his self-esteem.
---

The New York Times – January 11th, 2017 – Twin Strands of Music and Compassion Run Through a Life
The power of song has run through Benita Rudolph's life.
At 8, she joined the choir at the church in Malvern, Ark., where her father was a pastor. By 11, she was composing her own music on a small keyboard her father had given her.
"There's a joy that you feel when you see people's faces," Ms. Rudolph said. "It was kind of amazing to me, really, to see them thinking, 'No, that cannot be you.' They didn't connect my voice to the little girl."
---

The Queens Chronicle –  March 24th, 2016 – Dirty Kew Gardens Park Gets Scrubbed Down
Gone are the cigarette boxes, paper plates, piles of garbage and pigeon poop.
One day after the Chronicle and another media outlet reported on significant litter accumulation at the sitting space known colloquially as Kew Cinema Park, Councilwoman Karen Koslowitz (D-Forest Hills) enlisted the Association for Community Employment to clean the location last Friday. (Read More)
---

The New York Times – November 6th, 2015 – Getting Clean for His Son
It was not until after his arrest and decision to stop dealing drugs that Donta James became addicted to the very thing he had been peddling: crack cocaine.
A few years earlier, his father sent Mr. James from New Jersey to Fayetteville, N.C., where his mother lived, with the intention of curbing his son's drug dealing.
"When I got down South, my mom had a job ready that day," Mr. James, 42, said. "I was going to stop selling drugs and all that."
---

The New York Times – November 3rd, 2015 – A Chance to Improve the Community and Himself
Elbert Copeland spent eight of his formative years living in the Fulton Houses, a public-housing project in the Chelsea section of Manhattan, in the late 1980s and early '90s.
"Those years were pretty tough," he said. "There was drugs. There was prostitution." He attended schools in the neighborhood, but he left in the 11th grade after seeing crime regularly spill from the street into his schools. (Read More)
---

The New York Times – December, 15th Fear of Dying Alone Dove a Panhandler to Seek Drug Rehabilitation
"It had grown dark, and Rickey Henegan was seeking refuge for the night in a spot behind two Dumpsters. But the spot was occupied by the corpse of a fellow homeless man, who had been dead long enough for his body to start decomposing. "Either people didn't notice him or they didn't care," Mr. Henegan, 54, said."
---
DNA Info New York – December 12th East Harlem Group Using Homeless to Tackle Trash Problem Wins 100k Grand
"HARLEM — The merchant association that is using homeless people to help clean the streets of El Barrio won a $100,000 grant from the city Department of Small Business Services Wednesday to help turn the area near the Metro-North station into an 'Uptown Grand Central.'"
---

The Queens Courier – November 26, 2013 Corona to benefit from 800k Chase Gift to Neighborhood Plaza Partnership
"Corona Plaza has received a helping hand, along with other public plazas around the city,  to become cleaner, greener and part of the community."
---

New York Nonprofit Press – September 11, 2013 
ACE Gets $65K from Robin Hood Relief Fund
" The Association of Community Employment Programs for the Homeless (ACE) is pleased to announce the receipt of a one-year grant of $65,000 from the Robin Hood Relief Fund. The grant will support hard-skills training and placement costs for 55 ACE program graduates, in order to help increase their earning power and enhance their prospects of obtaining higher-value employment. Specifically, these graduates will receive the opportunity to obtain certification in Occupational Safety & Health Administration (OSHA) and Mold Assessment & Remediation."
---

Modern Luxury Manhattan – September 2013
 Change of Focus
"Henry Buhl has lived many lives. First came his 25-year career in finance, both here in New York and overseas in Geneva, and then an illustrious turn as an international celebrity wedding photographer in the '80s and early '90s. But for the last two decades, Buhl's focus has been helping to get New York's homeless off the streets.
---


The New York Times – June 2, 2013
 A Streetcorner Serenade for the Public Plaza
"All these New York plaza projects haven't come up roses. Neighborhoods mostly request plazas with an agreement to look after them; poorer communities, without Business Improvement Districts, have sometimes had trouble with the maintenance. To aid them, Ms. Sadik-Khan said, the Transportation Department is working with the Horticultural Society of New York and the nonprofit ACE Programs for the Homeless to develop a jobs initiative in which ex-convicts and homeless people provide horticultural services and general upkeep."
---

SoHo Life Magazine Cover Story – April 2013  ACE Founder Henr Buhl 
"The executive director threw up his hands and shouted, "Hallelujah, you could be my savior." Buhl asked, how? The executive director explained that BRC took men coming out of jail and housed them, fed them, clothed them and provided medical care (the most expensive segment) for more than $31,000 a year per man. After two years the clients' government benefits were terminated, they would migrate to the streets and become homeless again as no employer would hire them because of their criminal records
---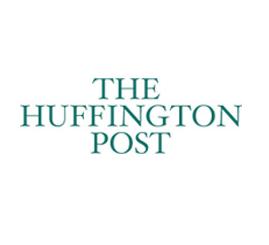 Huffington Post – July 26, 2012 Henry Buhl's 20-Year Help to Homeless Celebrated at Sotheby's  
"Henry volunteered to find a new street cleaner and went to the Bowery Residence Committee to try to recruit one. They recommended two people, so Henry asked the local merchants to kick in more and hired them both. Two lead to three led to four and the SoHo Partnership was born."
---

The Villager – April 7, 2011 ACE program deals graduates another chance at life title links to

"ACE member Nadine Lomax, 43, said she gets satisfaction spending 35 hours a week sweeping Mercer and Greene Sts. in Soho. A parking garage on Mercer St. lets her use the facilities and offers her coffee in the mornings, and pedestrians often start up conversations. "They'll stop and say, 'I really appreciate what you're doing by cleaning our street,' and that makes me feel good," said Lomax."
---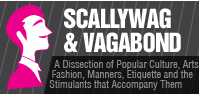 Scallywag &Vagabond – May 28, 2010 With Help, Henry Buhl Puts Soho on the Map
"Henry Buhl runs ACE, an absolutely exemplary foundation for giving back to one's community. He helps the homeless help themselves. Soho's least fortunate have been able to pick themselves up by their bootstraps with the extremely capable help of Buhl's well-trained teams. A difference is being made. This is no small thing."