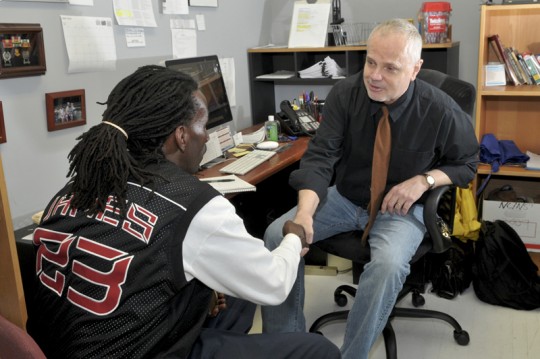 Project Comeback is a four- month job-training program that furnishes clients with supported work experience. Upon enrollment, clients are placed on a community work crew for 20-24 hours per week. Each work crew has a supervisor who guides and coaches clients in their work, teaching them how to be successful employees.
Work crews provide community improvement services, such as refuse removal, snow and ice removal, and tree maintenance. Clients receive a stipend for real-life work experience, workshops, and classes, in addition to financial incentives upon successful completion of the program.
Clients attend workshops where they learn job search and job retention skills. Project Comeback also offers Adult Basic Education classes and one-on-one tutoring. Clients receive computer training and conduct a search for a permanent job. This practical job search is performed under close supervision of Project Comeback job developers.