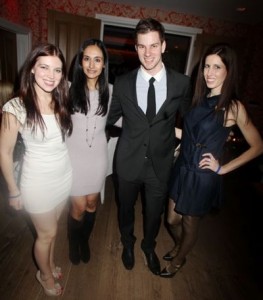 On April 8, the ACE Junior Committee held its first annual Spring Soiree.  More than 100 people danced the night away at the Crosby Street Hotel in support of the hardworking men and women of ACE.
Our guests had a blast, but as Executive Director Jim Martin reminded everyone, by attending the Spring Soiree, they were doing more than just going to a party, they were giving a New Yorker his life back.  That's what ACE does, with your help.
The event was featured in Manhattan Society, Scallywag & Vagabond, and Patrick McMullan.  We're already looking forward to next year's bash!