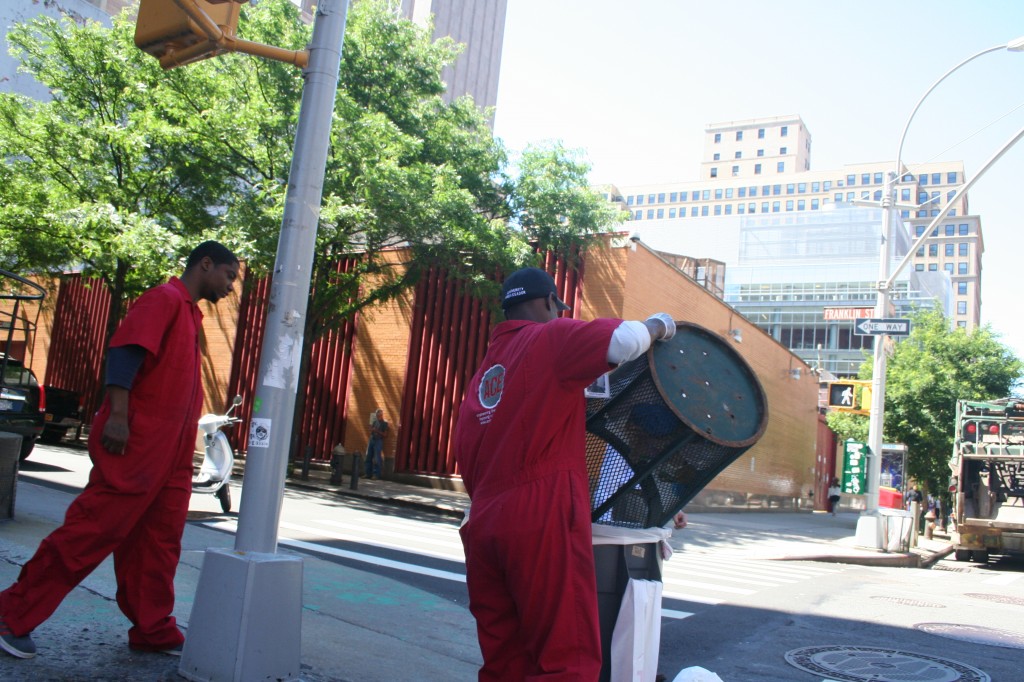 If you've ever shopped in SoHo or dined in Little Italy, you've probably spotted the ACE crew working hard to keep our neighborhood clean. Our crew workers clean the streets, remove graffiti, pick up trash and debris, and decorate sidewalks and parks all over New York City with planters, trees and flowers.
---
Starting out in 1992 with one single homeless man sweeping the sidewalk on Henry Buhl's block in SoHo, the ACE crew today provide maintenance services, power washing, special events/street fair maintenance support and horticultural services throughout Manhattan, Queens and Brooklyn.Curious about our sweeping routes? Click here for maps of the areas we serve!
Want our crew to sweep the sidewalk outside your building or business? Click here to become an ACE member!
Fun Facts:
Rain or shine, the ACE crew is at work 7 days weekly, 362 days each year.
Our workers log 90,000 hours annually, sweeping the streets and parks of 4 New York City boroughs.
We collect more than 200,000 bags of trash and remove 2,880,000 pounds of debris and litter each year.
Every day, our crew helps maintain and improve the home environments of 600,000 New Yorkers.