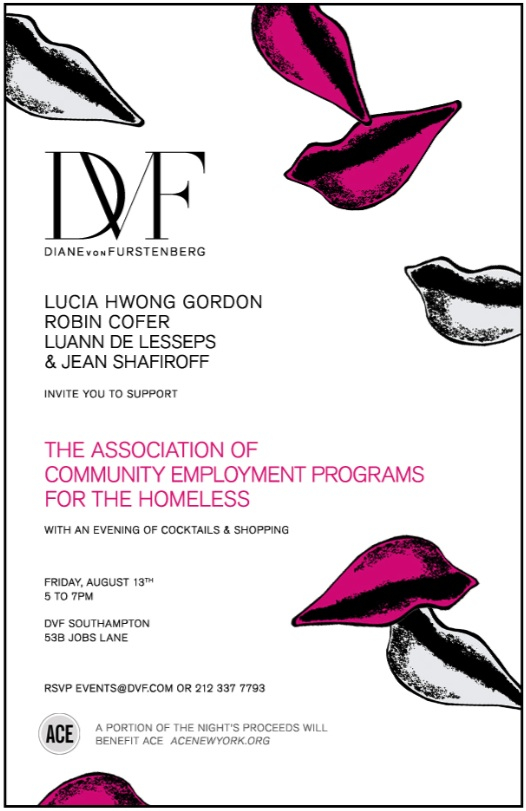 Lucia Hwong Gordon, Robin Cofer, Luann De Lesseps and Jean Shafiroff invite you to support ACE with an evening of cocktails and shopping at Diane Von Furstenberg Southampton.
Friday, August 13th, 5-7pm
DVF Southampton
53B Jobs Lane, Southampton, NY
A portion of the night's proceeds will benefit ACE's work with recovering homeless men and women.
RSVP to events@dvf.com or (212) 337-7793.
View the facebook invitation here.