Next week, we will be celebrating the remarkable accomplishments of the men and women who have completed our program.  Now contributing, independent citizens—and role models to their children—these individuals are an inspiration to all of us here at ACE, and of course to the New Yorkers who support them.  Graduation is a wonderful opportunity to see what your generosity makes possible, and we hope you can join us: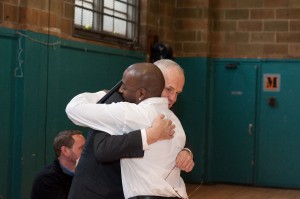 ACE Programs for the Homeless Graduation Ceremony
Friday, December 3rd at 12pm
The Joyce Theater, located at 155 Mercer Street, between Houston and Prince
For more information or to RSVP, please contact Maire O'Malley at momalley@acenewyork.org or 212-274-0550 ext. 52.