Greenwich Grill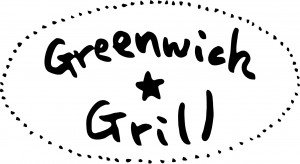 428 Greenwich Street NY, NY 10013
212.274.0428
Facebook
Twitter
Greenwich Grill, located in TriBeCa between Vestry and Laight epitomizes the private elegance this unique enclave of the City has to offer. Located on the building's main floor, Greenwich Grill serves as the entrance to both restaurants. It features "Tokyo-Italian" cuisine—a strong Italian base with a subtle infusion of Japanese tastes, ingredients, and cooking techniques used to pull out the full umami found in Italian food.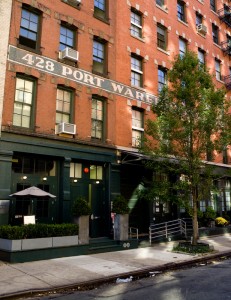 Responding to the frequent requests of customers, both nigiri sushi and sushi rolls from Sushi Azabu are also available to customers dining in Greenwich Grill, usually serving as an appetizer or an additional course during a meal.
Greenwich Grill has been carefully designed to retain the Romanesque Revival construction of the original 1883 building in which it's located. The original red brick walls have been left exposed to pay homage to the building's history, and they are accented with two pieces of custom-made Japanese artwork depicting Mt. Fuji and a mural of cherry blossoms. Dimly lit in a romantic setting, the main dining room is centered around a large flower arrangement, with maroon benches lining all walls of the restaurant. We thank the Greenwich Grill very much for their support of ACE during our 365 Campaign. Please visit Greenwich Grill between now and October 22nd to make a donation to the campaign!
When asked about their favorite place in New York City, our friends at Greenwich Grill, Kenji and Yoko, replied, "Union Square Farmer's Market – how cliche is that?"  Kenji and Yoko – we agree!
-The ACE Development Team