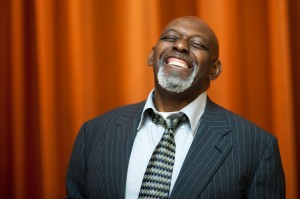 Congratulations to the 18 men and women who were recognized and honored at our November 24th Graduation Ceremony! These men and women have taken the onus onto themselves to turn their lives around, and we applauded them as they courageously shared the hardships and triumphs that they have experienced along that journey. After each graduate expressed what it means for them to become gainfully employed, the evening was capped with Maceo, a long-time graduate and project home participant, delivering a speech to our current program participants.
Maceo was the first ever participant to enter Project Home, ACE's three year housing subsidy, and this March will mark his completion. During his years in Project Home, he has continued to work with ACE, pursuing certifications in Food Handling, OSHA Workplace Safety,  Spanish and Food Service Management and Leadership.
With the resources that YOU put in place, Maceo went from unemployment, to earning $13 an hour in 2012, and has since increased his earning power by another 149%. On November 24th, he shared his successes with those in attendance and admonished the current participants to uitlize all of the services that ACE has to offer. This was a powerful and resounding message for the individuals sitting where he sat just three short years ago.
It is because of YOU, our friends and supporters, that these ACE graduates are able to take the stage and tell their comeback story. We thank you for providing them with the outlet to pursue their ambitions of self-sufficiency. We would love to have you at our next Graduation, so please reach out to Michele Schuster at mschuster@acenewyork.org for details.