A Message from ACE's Executive Director –
We Are Moving to Long Island City

Dear Friend,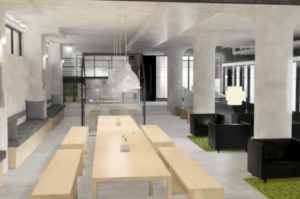 I am happy to share that in this our 25th Anniversary year, ACE is relocating its program headquarters from SoHo to a newly renovated space in Long Island City, Queens. The new location will be called the 'Center for Workforce Development and Vocational Rehabilitation', and it will be the staging point for our full suite of services available to all New Yorkers experiencing homelessness, poverty, and unemployment. Our new headquarters is designed to accommodate the growth of our programs and will allow us to effectively and efficiently administer services like work experience training, adult education, field-specific training, supported employment, and so much more.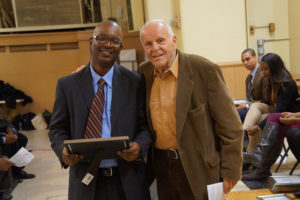 Twenty-five years ago, as ACE's Founder Henry Buhl was walking from his home in Soho, a man asked him for $20. Henry thought of the saying, 'teach a man to fish, feed him for a lifetime', and responded by offering the man a job sweeping the sidewalk. Because of community partners like you, that instance has grown to become what is now known as ACE, the Association of Community Employment Programs for the Homeless. You have helped build an organization that has empowered thousands of formerly homeless individuals to achieve their goals, reunite with their families, and become economically self-sufficient.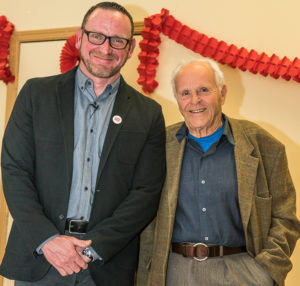 The need for ACE's services has never been greater than now, in our 25th year. Please read Latricia's Comeback Story and know that, with your help, life-changing services are being offered to amazing people like her. You, and supporters like you, deserve tremendous credit for each triumph that takes place at ACE. You are a member of a growing community of ACE donors and partners that is coming together to offer a hand up to our most vulnerable citizens.
Thank you for everything you do and we hope you will visit us at our new headquarters in the near future.
Sincerely,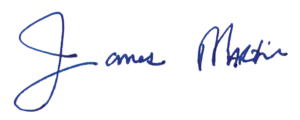 James Martin
Executive Director
---
Latricia's Comeback Story:
You Helped Latricia Find the Rainbow After the Storm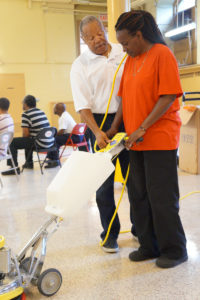 Latricia grew up as an only child and from an early age her family noticed her gift for helping others. By the age of nine, Latricia was volunteering to spend her free evenings and weekends caring for her sick aunt. "I just liked helping older people," she remembers. Latricia made it well known to her family that she would grow up to become a nurse.
By junior high school, Latricia was also a star athlete, excelling as the point guard on the basketball team, in track and field, and cheerleading for the football team. She was her family's joy and no one could have predicted the devastation and trials that were just ahead.
"Why did THAT happen to me?"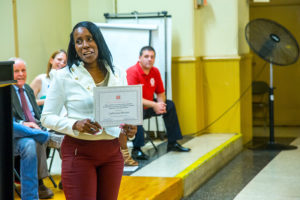 When Latricia was 12 years old, her family moved from North Carolina to Newark, New Jersey. It was there that, at the age of 13, Latricia was sexually assaulted by a distant relative. "Immediately everything was different," she recalls. Her passion for helping others turned into constant anxiety. She stopped playing basketball, running track, and cheerleading. Within a year of the assault, Latricia began experimenting with alcohol and marijuana. A young teen, incapacitated by her trauma, she spent countless sleepless nights asking the question, "Why did THAT happen to me?"
"I was at my bottom. So many demons. I just wanted to stop, so I went to get treatment and things started to turn around."
At 16, Latricia dropped out of school and the next 30 years of her life were heavily influenced by substance use. During those times, there were joys, like the birth of her daughters, but there was always great instability.  At times she had a job and at other times she didn't. At times she had a place to stay and at times she was homeless.
For the sake of her family, Latricia finally decided to take a stand and face her past. "September 8th, 2015," Latricia remembers, "I was at my bottom. So many demons. I just wanted to stop, so I went to get treatment and things started to turn around." In her treatment program, she heard about ACE and felt moved to sign up.
"At ACE, I learned how to use the computer."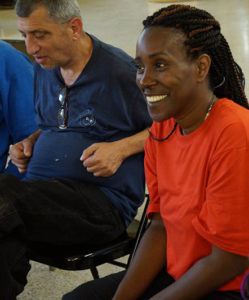 "At ACE, I learned how to use the computer" she recalls, "how to interview, how to have enough patience to go out and clean New York City streets.  ACE helps a person that's down on their luck and doesn't know which direction they're going."
Latricia spent four months building her experience in ACE's initial program, Project Comeback. She attended classes, worked on sanitation crews, and met with ACE job developers to find employment leads. She began going on interviews and in September 2016 she landed a job as a housekeeper at a hotel in New Jersey. A week after becoming employed, Latricia used the money she saved from ACE's work experience training to move into her own apartment.
Most important of all, Latricia is now restoring the bonds with her daughters and mother that were strained during her years of instability. "My kids are grown now," she says. "I just had a grandbaby. At ACE, I kept a smile on my face because I knew that if I stuck with it, something good was going to happen. There's going to be a rainbow after the storm.
There are more hard working men and women like Latricia making their comeback right now. Make a gift today by mail or at acenewyork.org, and take part in their incredible journey to economic self-sufficiency.

---
Upcoming Events
June 27th, 2017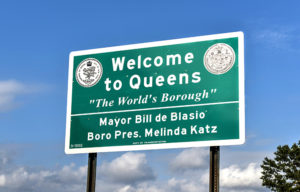 ACE's Center for Workforce Development and Vocational
Rehabilitation Ribbon Cutting Ceremony
30-30 Northern Blvd. Suite B100 – 11:00 AM
RSVP to Travis Tinney: ttinney@acenewyork.org
July 18th, 2017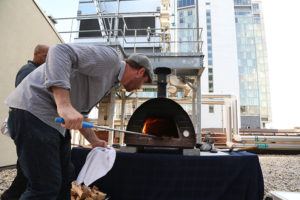 ACE's 3rd Annual Foodie Ball
Bowery Hotel Terrace – 335 Bowery St.
7:00 PM – 10:00 PM
Purchase Tickets
RSVP to Sandra Sanches: ssanches@acenewyork.org
---